Just a Little Cycle Around the World
On August 3rd 2013 I started pedalling from Leicester in the United Kingdom across Europe the Middle East, Asia, Australasia, South America, Central America, North America and back through Europe to the UK.  A total distance of approximately 40,000 miles; I expect the journey to take up to 4 years to complete.
For as long as I can remember I have been inspired by the notion that if you want something passionately enough you can go out and get it.  The reality is never quite that easy, however, the spirit of the notion is true and the journey to get that which you desire is often the real prize.  Or so I hope…
My passions are learning, health and fitness and personal development and I have been searching for a way to bring these together into a project that will push me to my mental and physical limits.  Oddly, I feel most alive when under the mental and physical duress of some form of endurance challenge.
So in March 2012, after much deliberation, I decided that cycling around the world should do the trick.  I don't know why it took me so long, it's clearly the obvious choice; I hadn't been on a bike in 17 years and the longest I had previously camped, was for two drunken nights at a V festival.
In June 2012 I took the first step and bought a bike, my plan; cycle from John O'Groats to Lands End as a trial run.  On September 11th, after 17 days and 1062 miles, to my surprise and delight, I made it, but more than that I found the whole experience humbling, touching and enlightening.  Primarily because at the last minute I gave in to the expectation that the only feasible reason I would do such a thing would be to raise money for charity.
John O'Groats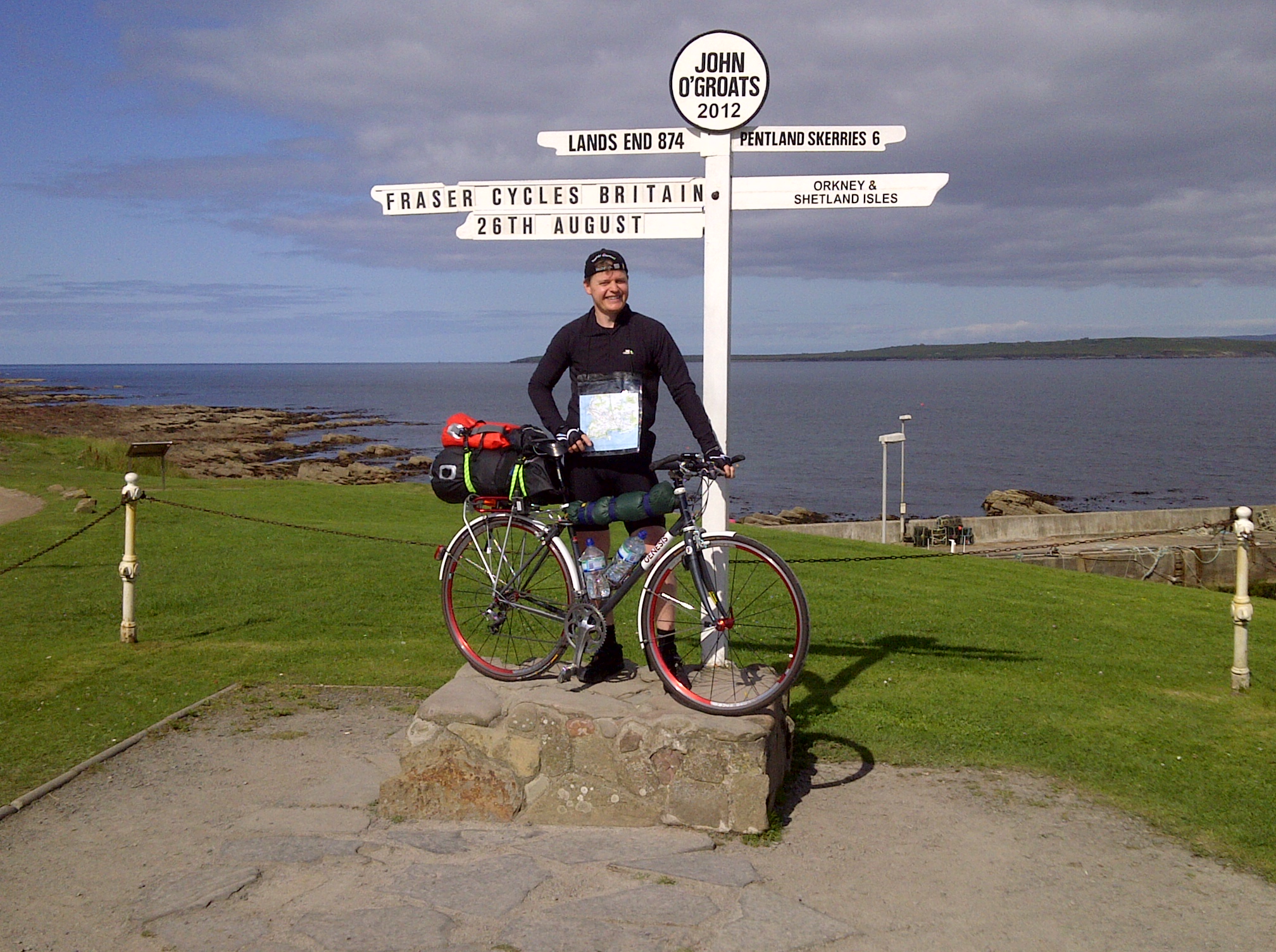 Lands End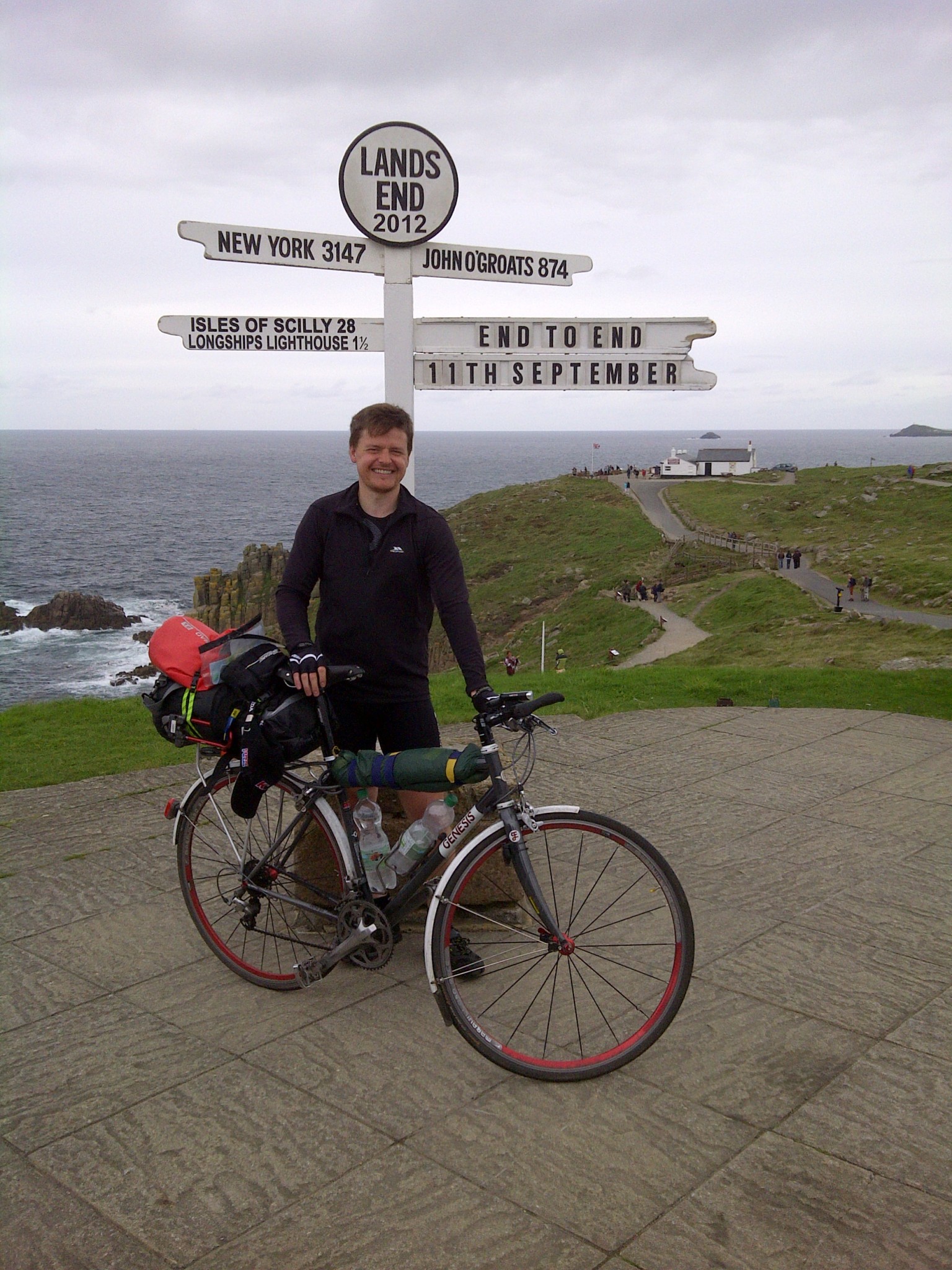 Friends, family, work colleagues and people I met along the way very generously supported my efforts with hard cash and I eventually raise £1982.5 (inc Gift Aid) for my chosen charity, Room to Read.  I was astonished.
You can see how the journey unfolded on the Facebook page I set up to share my progress, Fraser cycles Britain
Towards the end of journey I felt compelled to continue what I had started and I will once again be raising money for Room to Read as I cycle around the world.  This time I hope to raise enough money to build a new school or school library through their "Adopt a Project" program, you can find out more about it on the Room to Read page.
The purpose of CycleHacker is to chart my progress and share my experiences, lessons I learn, and the discoveries I make about the places I visit and the people I meet.  Click the following link to find out more about why I'm making this journey.
Thank you for visiting and I hope you will join me on what promises to be an epic journey.  Fill in your email below to subscribe to updates by email.